Sourceability
electronica, Munich
One group of companies, four different service sectors: This is how the US-based exhibitor Sourceability presented itself at the electronica electronics trade fair in Munich.
Round shapes dominated the stand construction, derived from the circular logos of the four brands. "Since we were also able to associate the logos and graphics with stage designs, we derived the booth design idea for the motto of the appearance. It called for communication. " recalls Julius Kügler of BRUNS.
"We designed four round theme and meeting zones separated by curtains from each other and the booth from the aisle. So the curtain became the architecture ." BRUNS was responsible for the design, planning and construction of the approximately 200 square meter block booth. In front of the curtains, visitors were greeted by an open area with bar tables for first brief discussions. The artful chain curtains allowed shadowy insights into the interior of the stand: they invited to enter the four round thematic zones via a funnel-like access.
"We designed four round theme zones,
which were separated by curtains.
So the curtain turned into architecture ".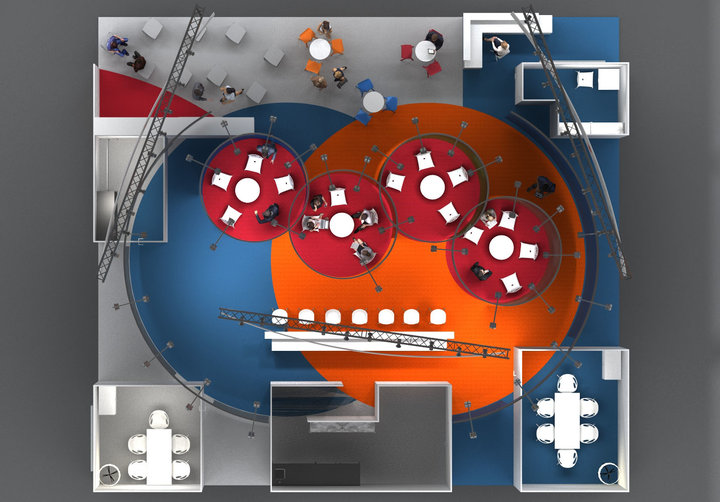 According to the circular logos of the four brands, round shapes dominated the floor plan of the Sourceability stand.