3D-LABS GmbH
RapidTech, Erfurt
3D-LABS, a specialist in additive manufacturing and 3D printing, is based in the Black Forest in Germany. Therefore, we took the theme "Black Forest" in a modern, abstract interpretation as a role model.
The color "black" should dominate and symbolize the dark forest. The forest thus becomes the central design motif, which is also taken up structurally by the modular system.
The modular system in black looks as if you really stand within a forest with its trees and trunks. The theme is also taken up on the back wall.

Accents in red provide highlights.
The Black Forest - the central design motif.
During the development of the booth design we start with simple sketches before we start rendering 3D visuals.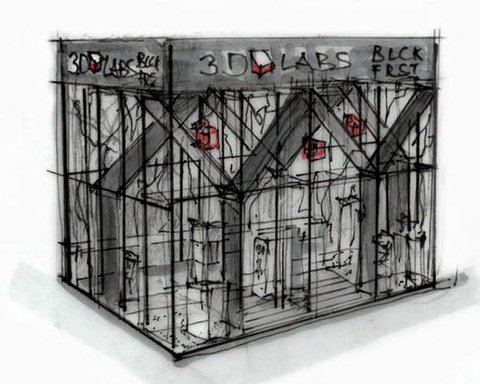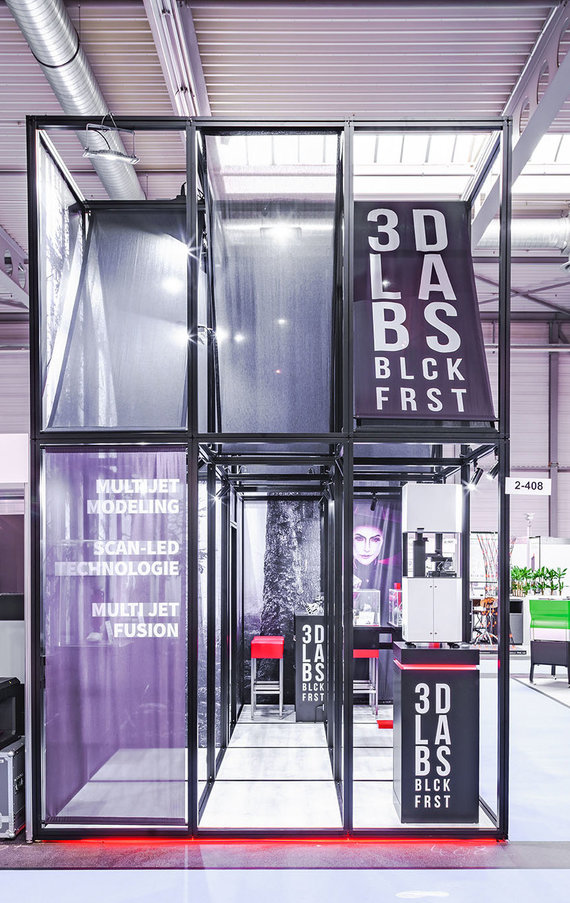 Black horizontal lines dominate the simple booth design.