PRpetuum GmbH
Exhibition "ideenreich.zukunftssicher -
Die Zukunft Ost im Blick" in the Sony Center, Berlin
The task was to realize an exhibition on the subject of "ideenreich.zukunftssicher. Die Zukunft Ost im Blick".
It should be exciting projects and people to see, which stand for many success stories from the innovation landscape East Germany.
On this basis, we developed the exhibition idea.
On oversized sloping wall elements, we show striking personalities who stand with their innovative ideas for the future East. The heads represent the new countries, the regions and the future east.
The guidance of the visitors takes place as on a map. Between the wall elements there are exciting rooms with niches. The exhibition is intended to invite visitors on a discovery tour.
Concept: Florian Zillich Design
The exhibition invites the visitors to discover the content on their own.
3D model for the exhibition "ideenreich".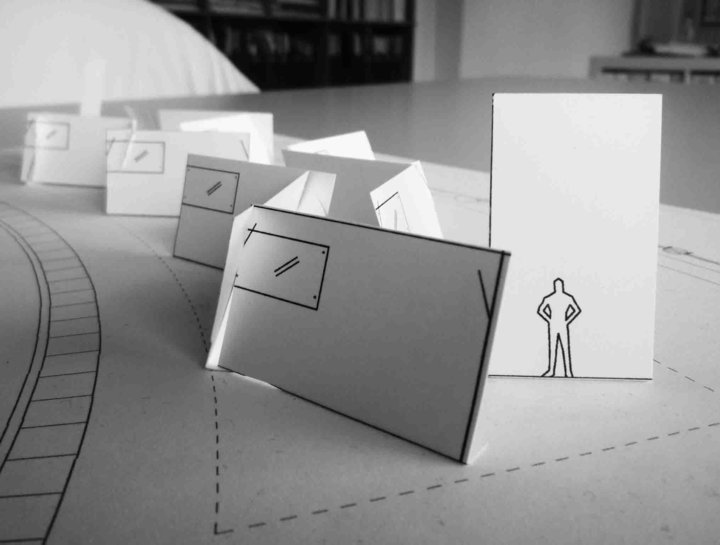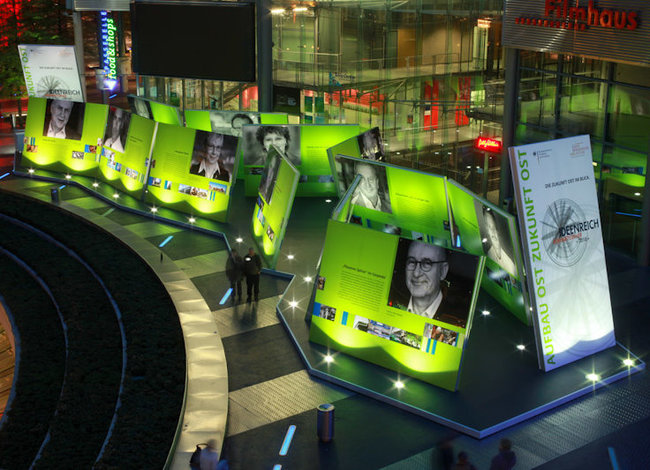 Exhibition "ideenreich.zukunftssicher - Die Zukunft Ost im Blick" in the Sony Center, Berlin.