Meusburger Georg GmbH & Co KG
Fakuma, Friedrichshafen
The basis of our design idea are the shapes of the high-precision standard parts from MEUSBURGER.
Mold bases and the die-sets have a horizontal and vertical layering of the steel plates. For us, this form becomes the basic idea for the design of the exhibition stand.
The color concept is based on the MEUSBURGER color scheme. A turquoise stripe connects wall surfaces and the steles.
We also integrate wood at the exhibition stand as a major construction material to create a warm, welcoming atmosphere in the communication area.
The illuminated ceiling fields mirror the rectangular pedestals for the exhibits.
Spotlight on the product.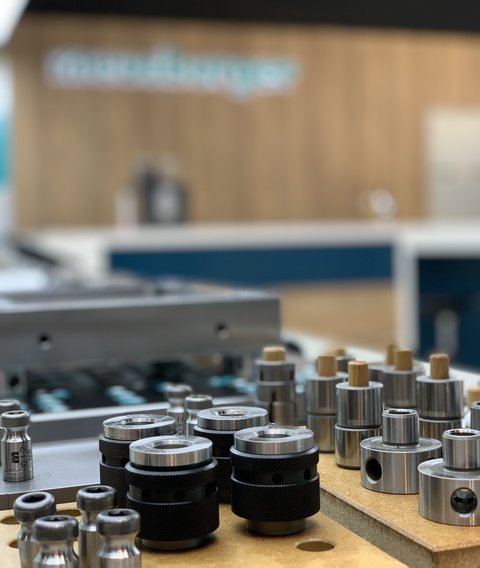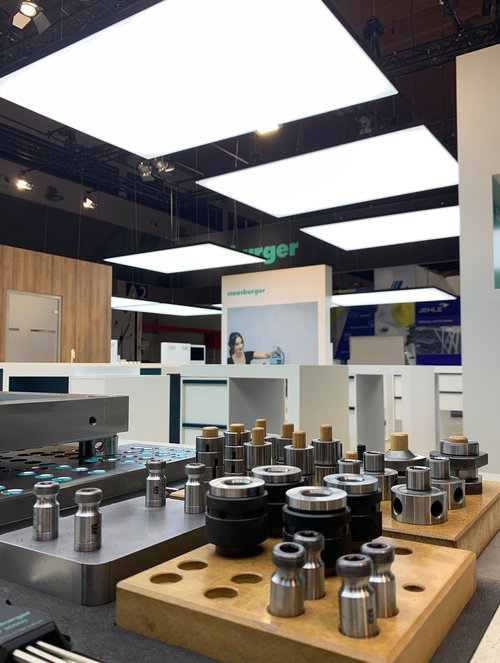 The illuminated ceiling fields highlight and frame the exhibits presented.